Meet Lorenzo
Owner for LK Productions
At LK Productions DJ Entertainment Company, we want to ensure that you experience the most unforgettable event. We have over twenty-five years of experience, and we pride ourselves on doing whatever it takes to make your party successful.
We play
music
of all genres and only play radio edited versions. Our goal is to provide the ultimate customer service, that means quickly replying to your phone calls, texts, and emails and we work closely with your planning committee to meet all of your requirements.
LK Productions DJ Entertainment Company serves with passion and has the utmost respect for you and all your guest and vendors.
We are currently booking banquets, picnics, and holiday events and it would be a privilege to provide service for your corporate event. Please call or email us today to reserve your date!
In the meantime, please check out our reviews and testimonials at www.LKProductionsDJ.com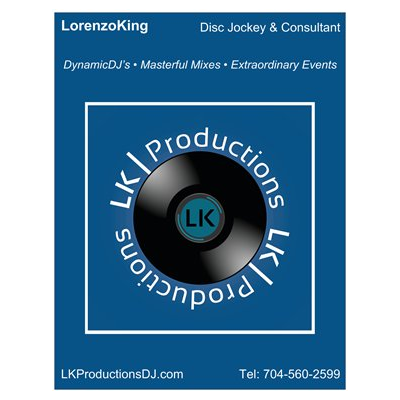 Are you looking for a Entertainment expert? Send Lorenzo a message!