Meet Janet
Co-Owner/Designer for Ca-Jan Designs, LLC
Ca-Jan Designs, LLC
#cajandesigns #flowerpotsisters
Sisters, Cathy Phelps & Janet Martini, began Ca-Jan Designs, LLC in 2018. We specialize in Concierge Container Garden Design of outdoor/indoor onsite & ready-made gardens, plant arrangements & garden features for home/business in Greenville and York County, SC areas. Having grown up on their family farm in Clover, SC, and completed the SC Master Gardener Program through Clemson University, Cathy & Janet have combined their life-long love of gardening to make it easy for you to have your own personalized mini-garden. Ca-Jan Designs will visit your home or business to determine your needs, assess your location, help you select color schemes, & make recommendations for your seasonal plantings. We will custom design your outdoor/indoor planters or window boxes, install, deliver & instruct you on how to care for your new mini-garden. We can also install a simple above ground irrigation system connecting to your outdoor hose bibb/spigot.

Contact us for your free estimate today: Cathy is located in Greenville, SC & Janet is located in York County, SC.
Email: Cajandesigns@gmail.com
Facebook/Instagram: @cajandesigns
LinkedIn: https://www.linkedin.com/company/ca-jan-designs-llc
https://sites.google.com/view/ca-jandesigns/home

Greenville area: 864-360-5206
York County area: 803-230-3069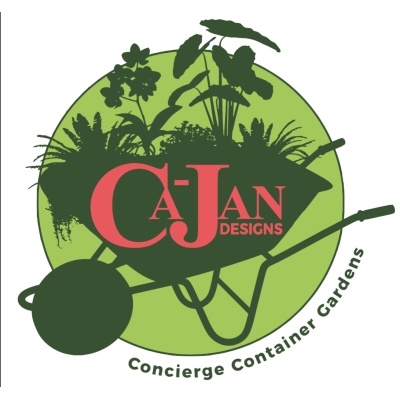 Are you looking for a Container Gardening expert? Send Janet a message!