Meet Andrew
CFO Consultant for AETucker Consulting
Andrew has worked for more than 25 years in finance and accounting with experience in manufacturing, distribution / wholesale, real estate, government and not-for-profit industries. A Certified Public Accountant (CPA) licensed in North Carolina and a Chartered Global Management Accountant, he is a versatile and experienced manager with excellent communication, organizational & interpersonal skills. Andrew has made a point of learning and understanding the business side of the organization he works in so he can provide better service and advice to management.

A core philosophy: cash flow management is critical - you can run a business without a profit but cannot operate for long without cash!

A summary of his qualifications includes:
Accounting & Finance including financial statements, management reporting, budgeting and forecasting, job and project cost accounting, general ledger and cash flow analysis, international accounting, Sarbanes-Oxley compliance, credit, collections & receivables management and banking, customer and vendor relations
Computer skills in networks and PC applications, including Microsoft Office, accounting (QuickBooks Pro, Great Plains/Microsoft Dynamics, Sage Business Works, 50 & 100, Lawson) & industry specific software
Operational expertise with multiple locations, workflows, policies & procedures and strategic planning with exposure to planned maintenance and renovations
Management & leadership abilities with experience from hiring to performance reviews to terminations including benefits administration
Some career accomplishments include:

Assisted three clients in setting up and starting their businesses
Discovered a $750K (approx.) payroll embezzlement scheme that resulted in prosecution
Identified more than $140K in revenue posted in error and unrecorded assets while working a contract accounting job
Suggested name for new Children's Museum that was focus group tested and adopted
Andrew has a strong desire to utilize his skills, experience and work ethic to benefit other organizations. He has a positive attitude, takes a service oriented and consultative approach which coupled with a willingness to learn would contribute toward the success and future growth of your company.

Andrew holds a Bachelor of Science in Business from Pfeiffer University and an M.B.A. from Queens University, both in Charlotte, N.C.. In addition, Andrew has a Certificate in Non-Profit Management from Duke University and is a graduate of the Leadership program sponsored by the York County, S.C. Chamber of Commerce. He is a member of the American Institute of Certified Public Accountants, is a mentor for early stage companies with Innovate Charlotte and serves on the Finance Committee at his church. He is the former treasurer of the Lancaster County (S.C.) Library Board, former treasurer of the Homelite Employee's Credit Union, former member of the Finance Committee of the Children & Family Services Association of N.C. and former member of the finance committee of the BridgeHampton neighborhood in Charlotte, N.C..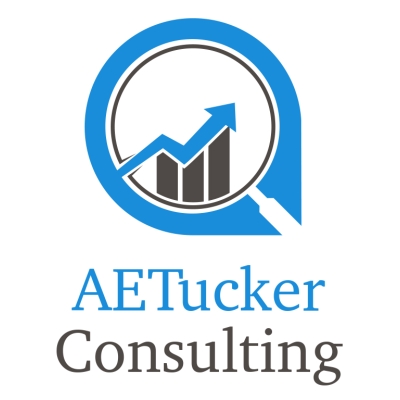 Are you looking for a CFO Services expert? Send Andrew a message!